So I´m currently spending my third day on Caye Caulker, a nice layed back island located about 30 km from Belize city.
I went to Belize City with the nightbus from Cancun and arrived in the morning. First thing I did was to walk 15 minutes to get to the "water taxi" that goes to Caye Caulker and that short walk itself made clear to me that the Belize people is a very different kind of people. Unlike the mexicans the people here are black and they often look like Bob Marley with their dreadlocks.
I was tired from the bus trip so the first day I didn't do much, but exploring the island a bit and I went to bed early. I stay in a hostel which also is a cat sanctuary, so there are plenty of cats here, 84 to be more precise. Ironically the little hut where I sleep is inhabited by mice which found my brand new bag of coffee while I was sleeping! I didn't have to open the bag when I was about to prepare a cup of coffe the morning after, since the mice were kind enough to punch several holes in it to make sure that the coffee poured out all over the place...
One day two I decided to go on a snorkling tour in the afternoon, which was really great, the best snorkling tour so far!
Day three offers bad weather. It´s cold and windy, so I 'm better of rigging my kite somewhere for an afternoon session. Here are some photos from Belize: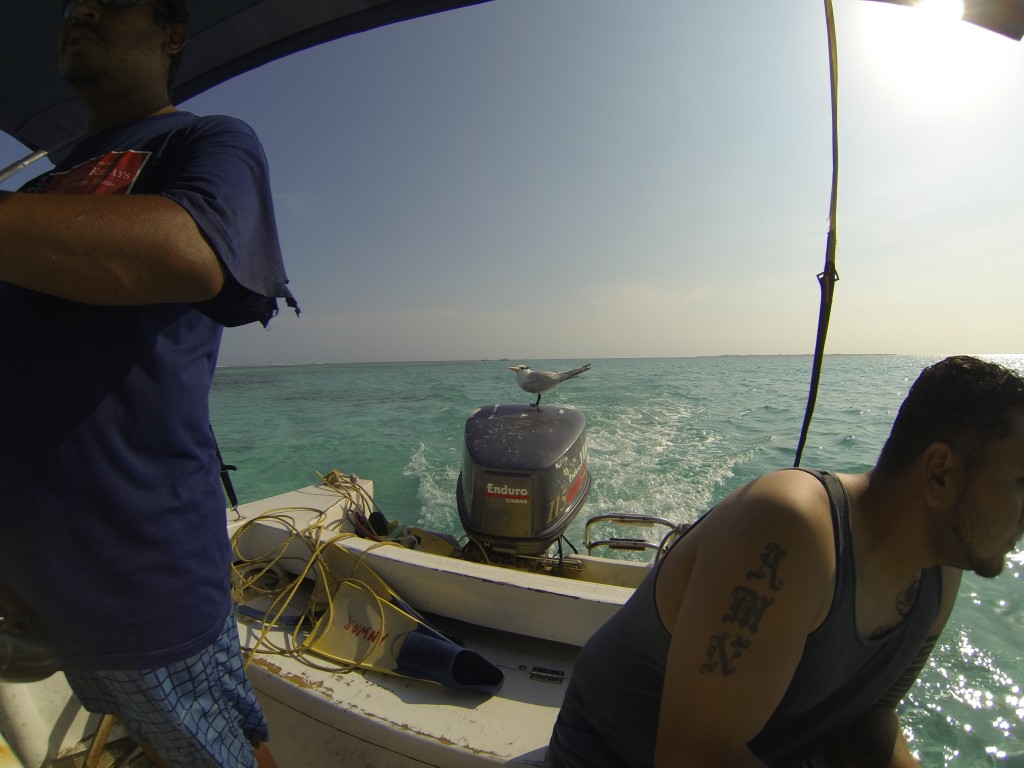 We had a freerider on the way back from the snorkling tour.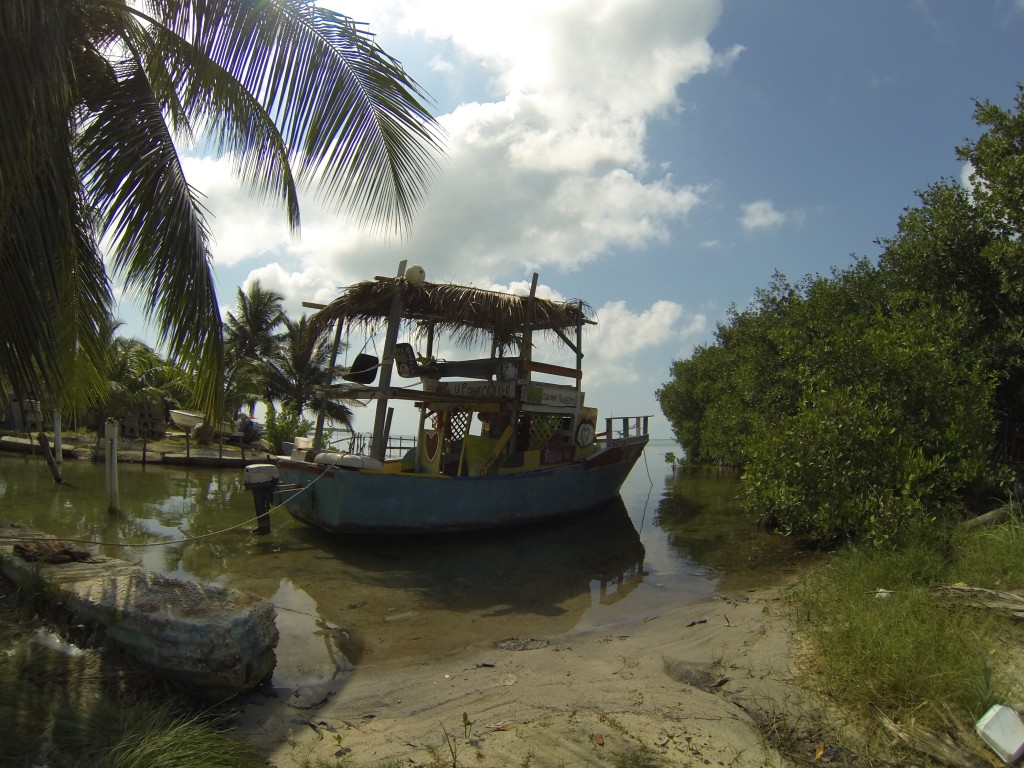 Far from all boats on Caye Caulker are not in top shape, but this one looked quite cosy despite its poor condition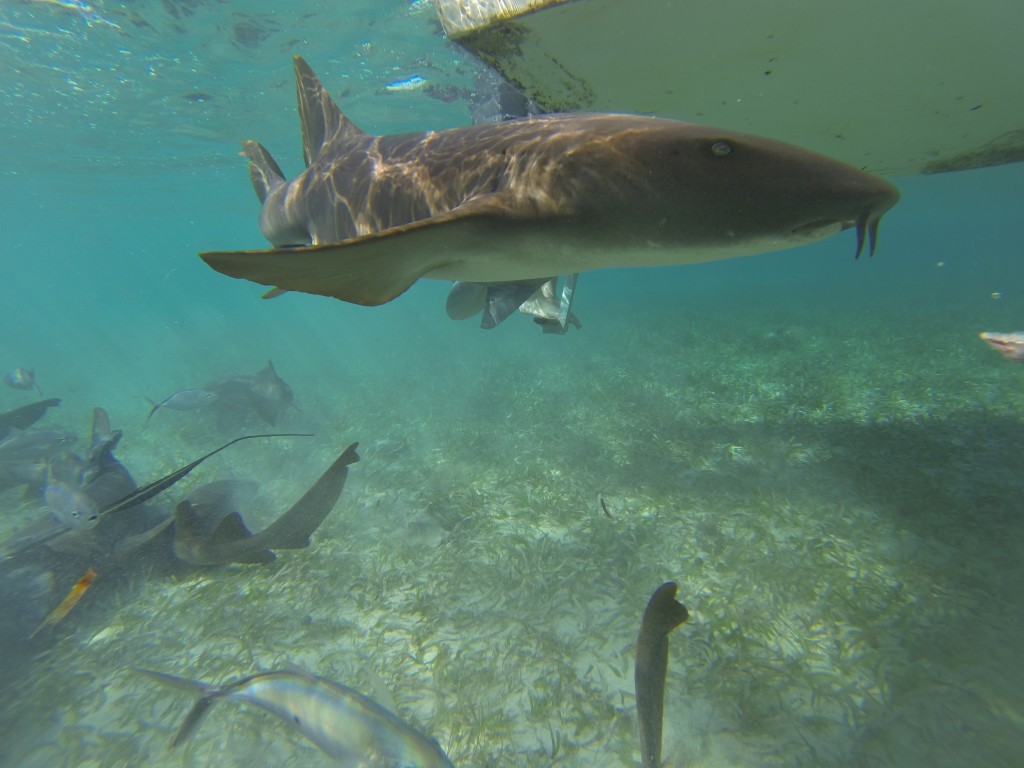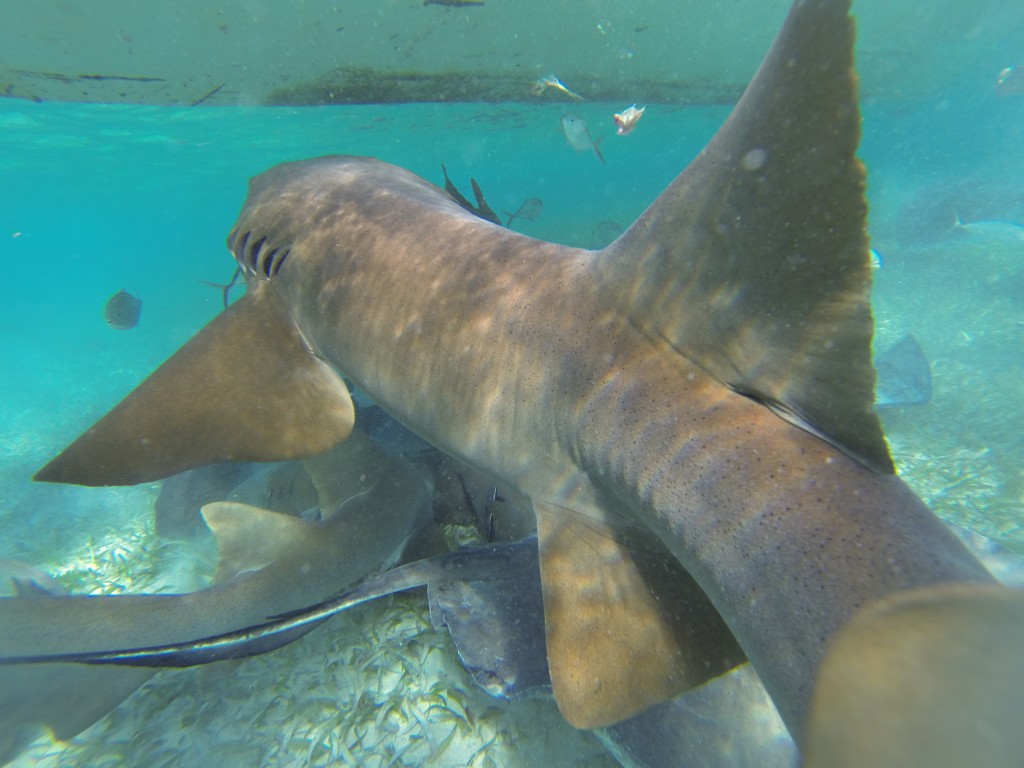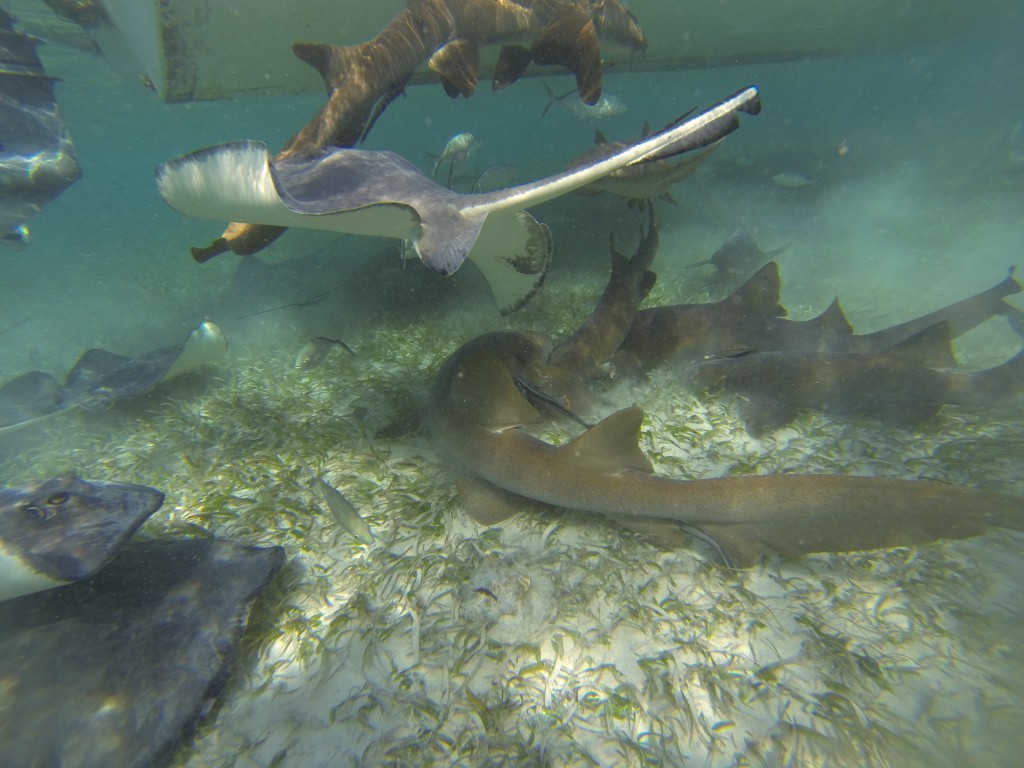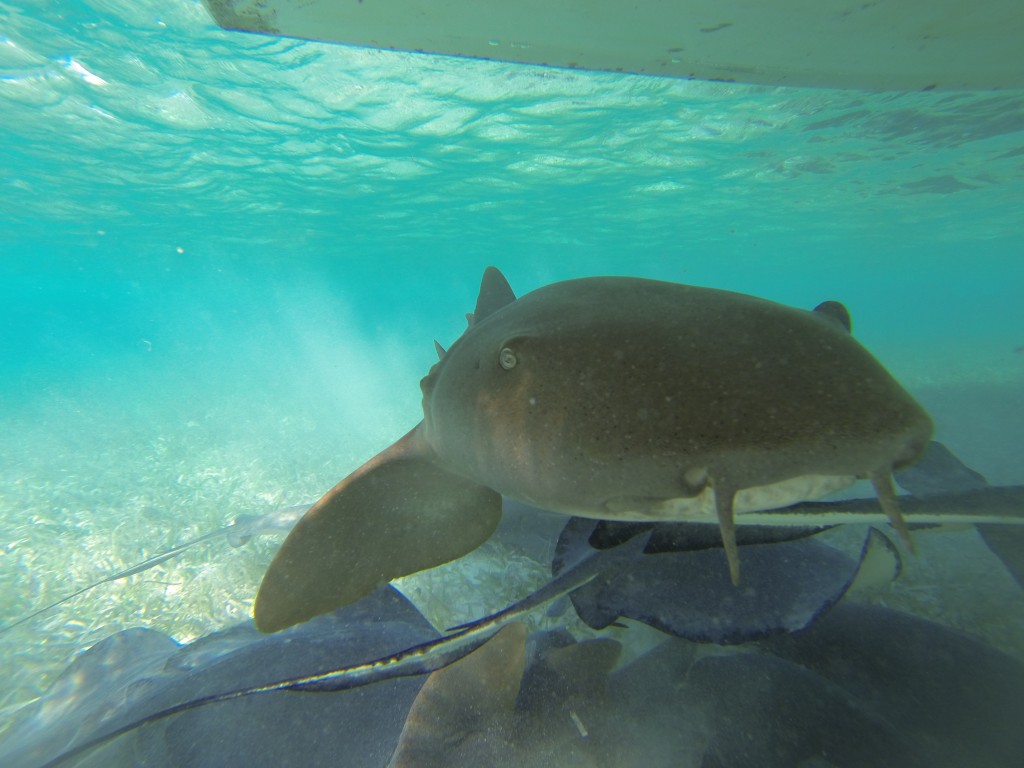 Ever experienced the feeling when a stingray stresses over your head? It feels a bit like someone licks you with a humongus toungue, actually quite nice =)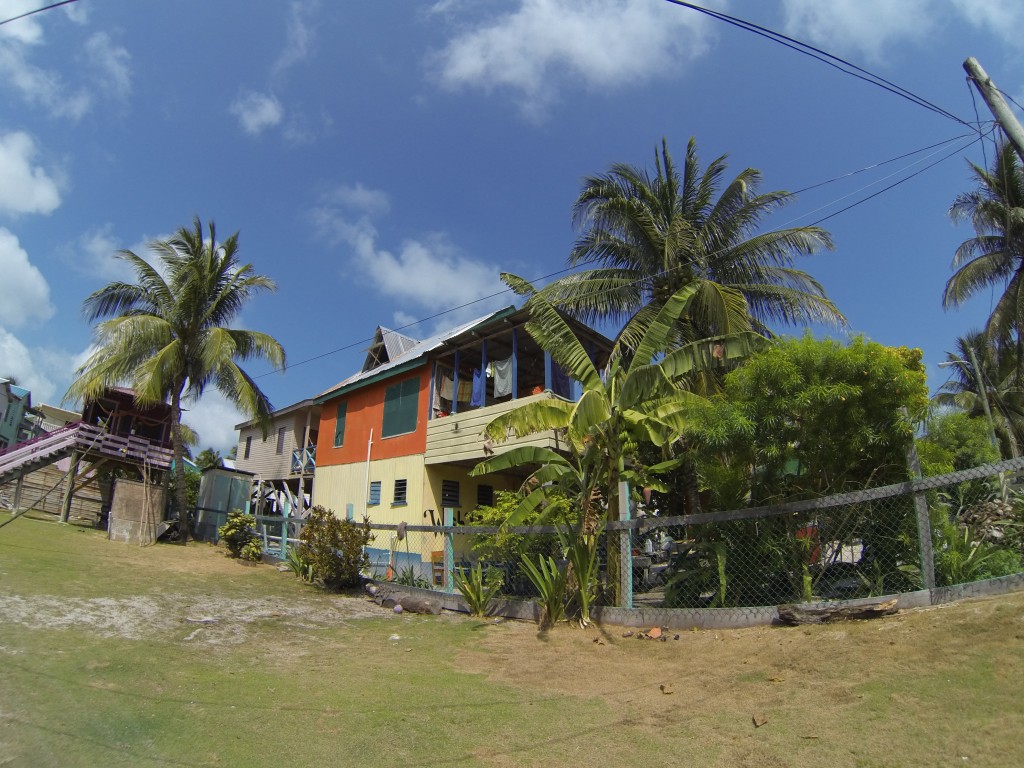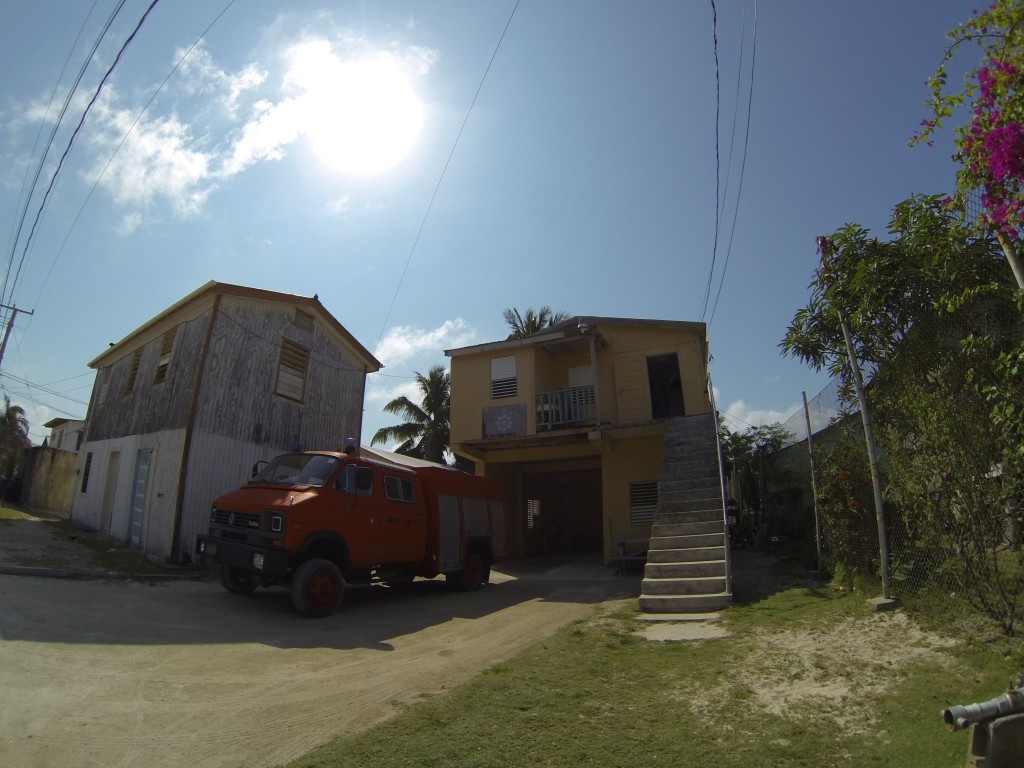 Perhaps should I apply for a job at the local fire station?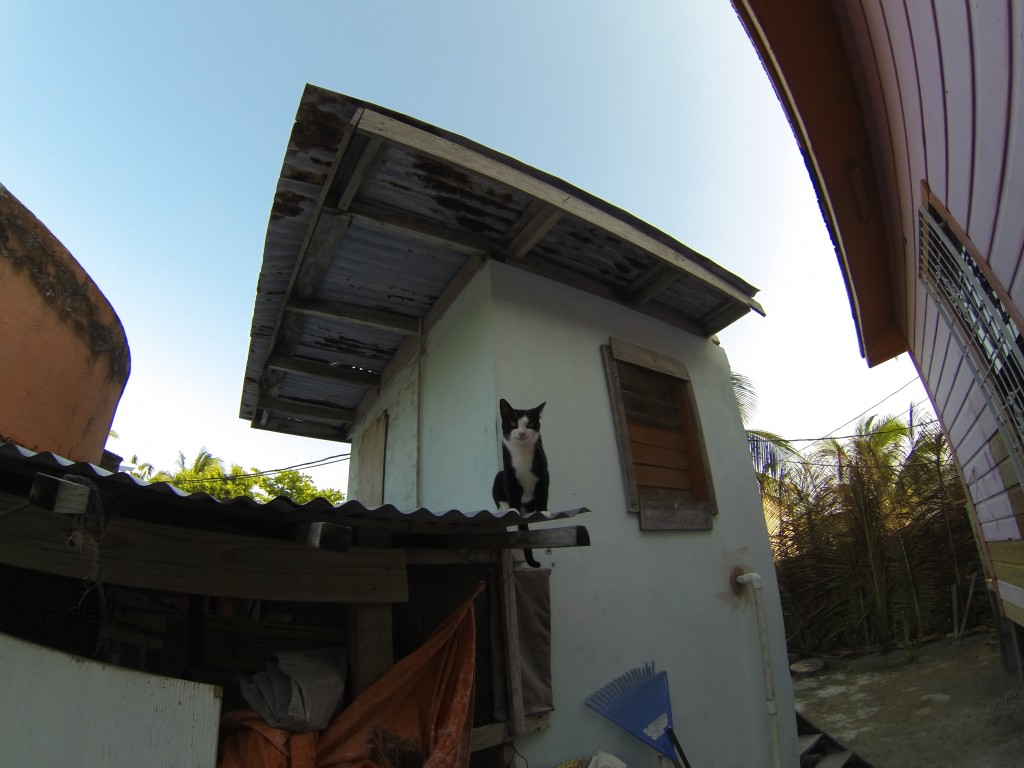 One of the 84 cats at the hostel where I currently stay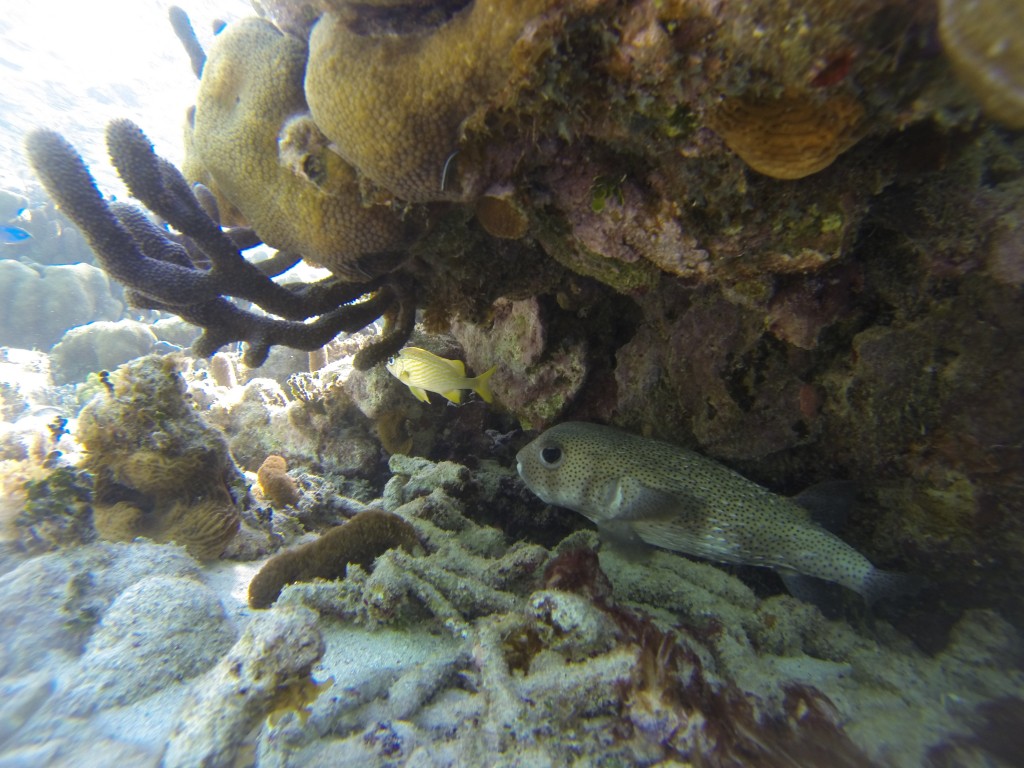 One of those fishes that can blow up himself to a spikeball if he gets scared, but I was unfortunately not scary enough =/
And tomorrow is my niece's Alicia's birthday party! I wish that I could be with you Alicia and your family to celibrate your birthday tomorrow, but I´m unfortunately stuck here in Belize... but hey, let's celibrate you once more when I´m back in Sweden! I recon you don't mind an extra day with cakes and presents at all =)