The last weeks together with my mom in Mexico has been nice, but it could probably have been even nicer if a throat infection not had ruined my last week. It all started with a sore throat, just like when you have a normal cold coming up, but the soreness didn't fade away, but kept getting worse. The second day my throat was so sore that swallowing my own saliva was so painful that drolling was preferred. Then my soreness got a bit better and I thought that I could cure myself with ibuprofen and other stuff from the pharmacy. But today, the day before I fly back home, I woke up with a strange feeling in my mouth... You know the feeling when you eat popcorn and one of those flakes get stuck somewhere between your teeth. You feel it immeditaly when you have something in your mouth that shouldn't be there and it´s extremely annoying! In my case if sort of felt like I had a second toungue under my toungue and a check in the mirror revealed two salivary glands that had taken enormous proportions. Besides that my throat was more swollen than ever. So instead of watching the sunrise me and my mom went to the hospital where I got antibiotics and a shot of some kind of steroids in my gluteus, so most likely I´ll be back to normal within no time =)
My last day in Cancun was ok, I rambled around in a huge shopping mall where I spent my last bucks. The night however was far from ok... I had made a reservation in 4 bed dorm room in order to have good last night of sleep. Instead I was put in a 16 bed dorm room due to some mistake from the staff. The spring coil beds were extremely uncomfortable, almost painful to lay on. And if you made the smallest move the whole bed squealed like a pig so your constantly heard the other people turning back and forth in the beds. On top of this the temperature was way over doable sleeping temperature, probably at least 25 degrees. Falling asleep was not an easy task but around midnight I was finally about to pass away, but then at 1 am a couple of mexicans enter the dorm room, talking loud, laughing and acting respectless to everyone else in the room. After about 30 minutes they finally leave again, just to come back 30 minutes later. This time the girls cellphone apperantly is gone and she makes a big scene of it. They turn the light, they yell and simply make it impossible to sleep. Later it all escaletes until five people or so are arguing loudly about something in spanish inside the dorm room! Finally at 3 am it all calmes down a bit and they move out to the street to keep fighting there. I think the police came at this point. I was pissed of and tired and in quite bad mood when got up at 7:30... But now I´m on my way back home to Sweden now and it will damn good to put my feet on swedish ground even if the weather over there apperantly isn't to pleasant. At the moment I'm at the airport in Mexico City, waiting for my connecting flight. I´ll end this blog with some random photos taken with my iphone and with a video that I made during my trip. Hasta la vista!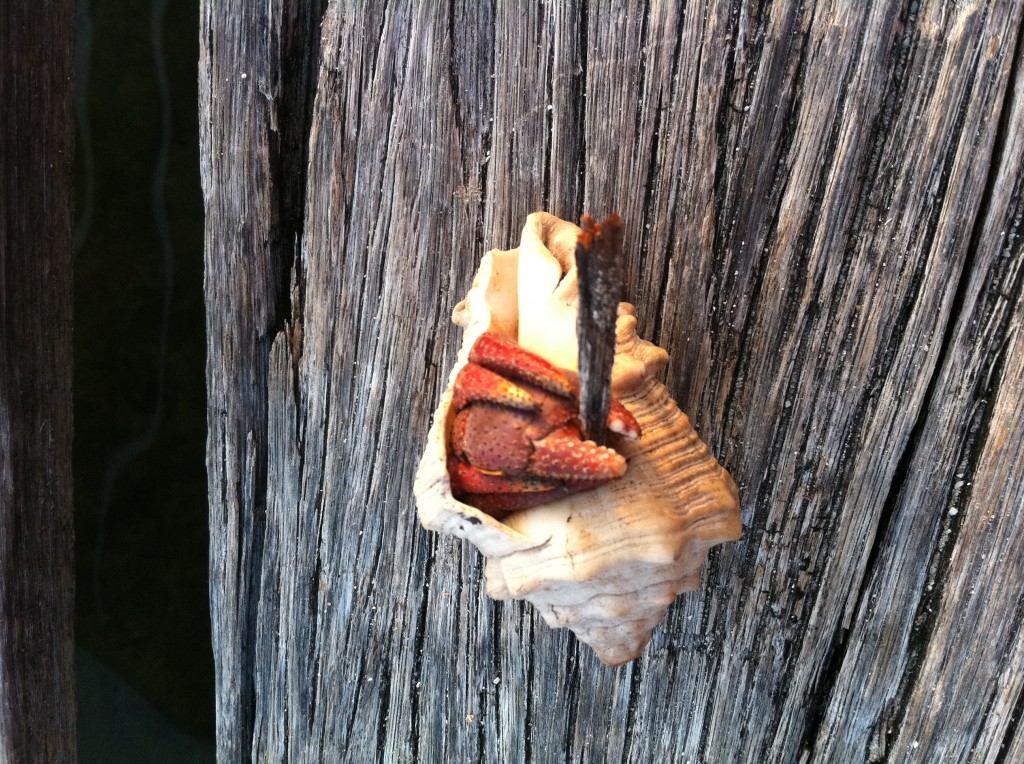 This hermit crab is not smoking a joint, he just got his claw bended up by a splinter so I could get my finger loose!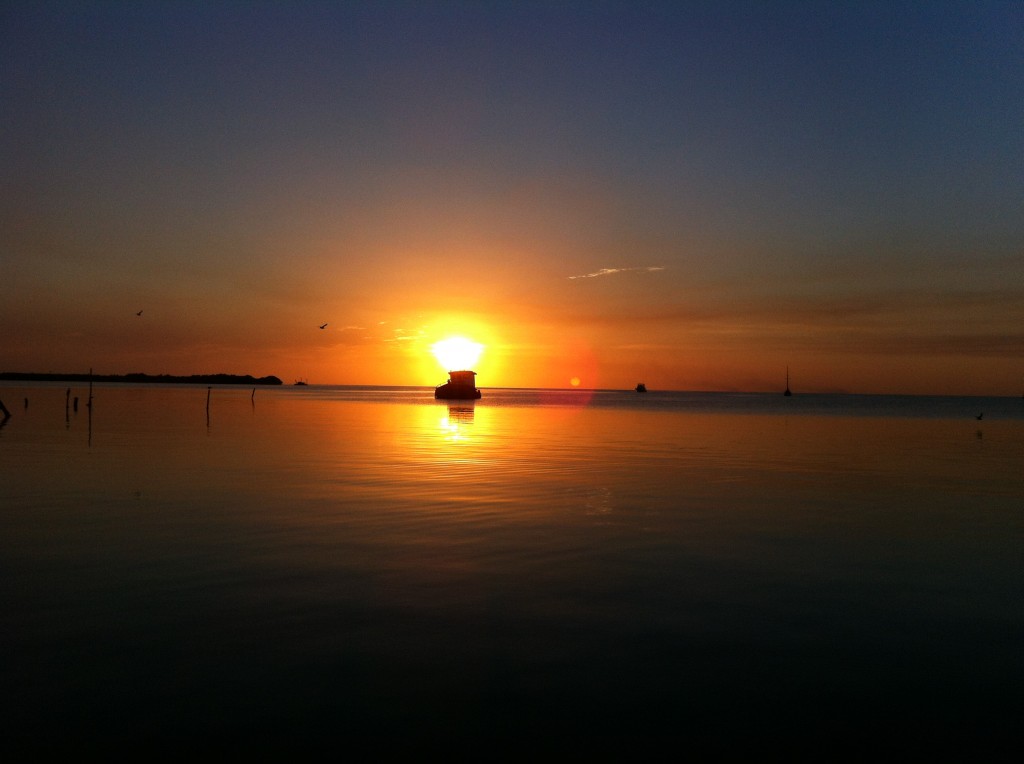 Just another sunset at Caye Caulker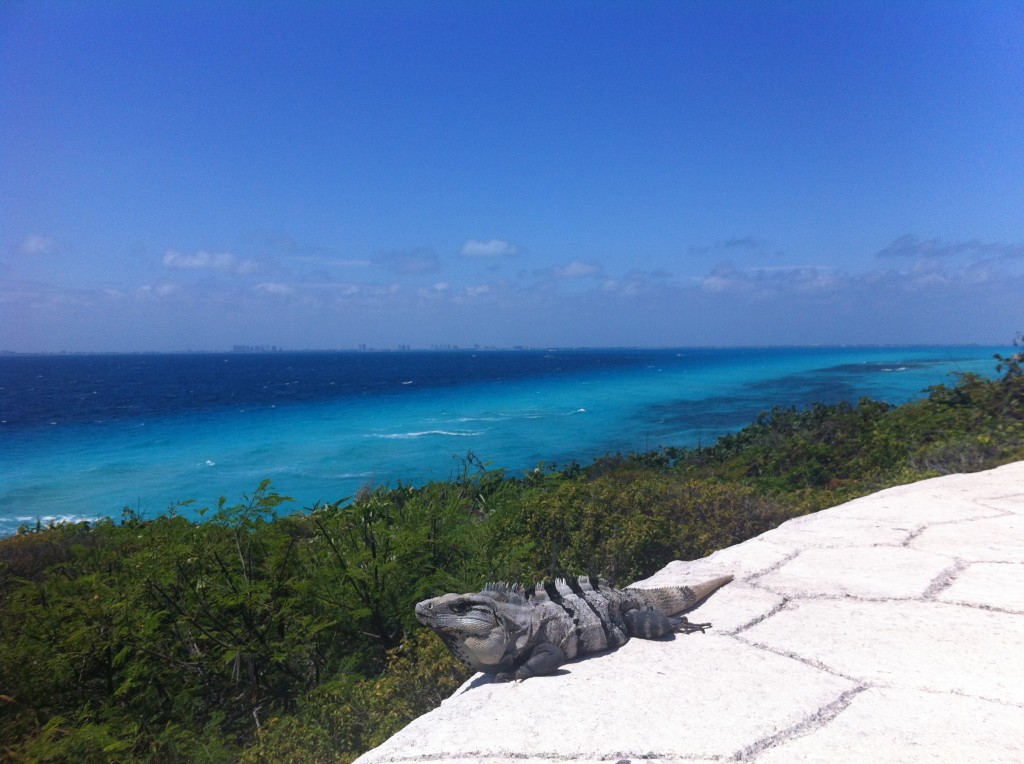 Chilling in the sun and the incredible view at Isla Mujeres all day long when not feeding on nachos dropped on the floor by the tourists. This iguana sure knew how to enjoy life to the fullest!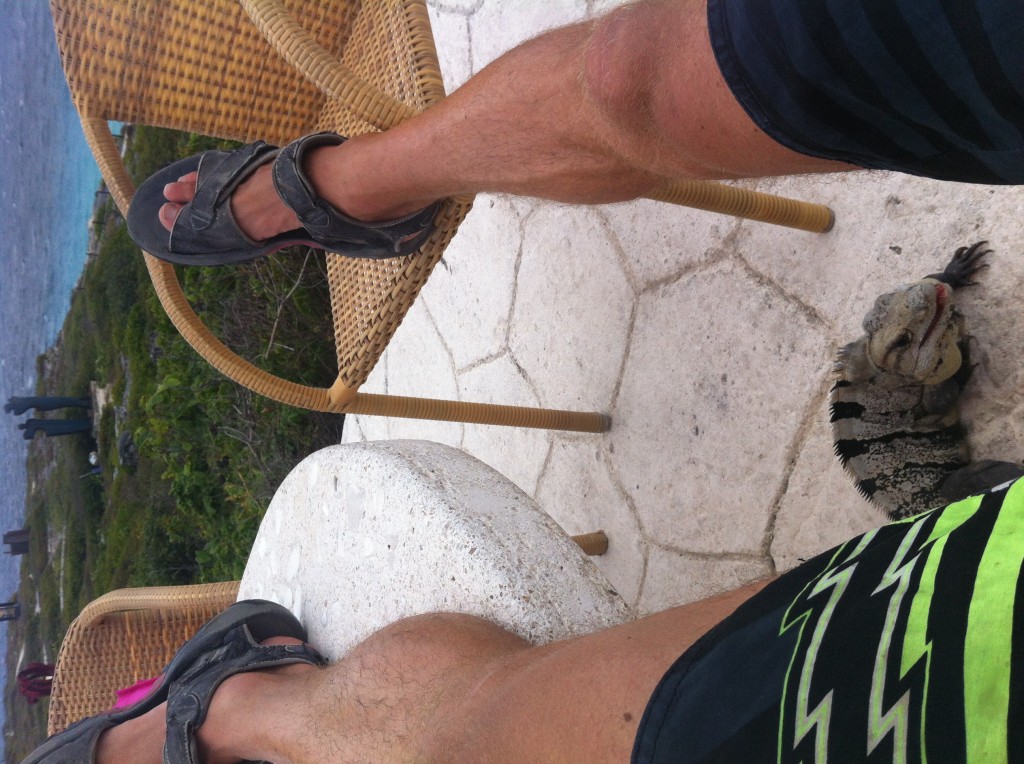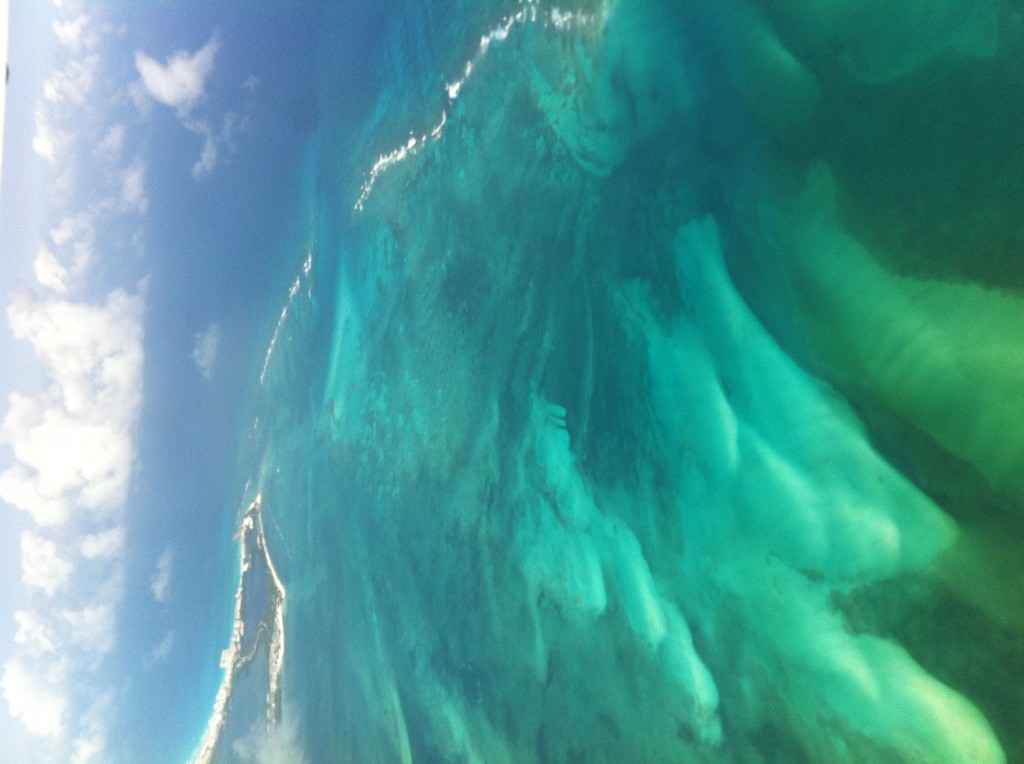 A view from the airplane over Yucatan.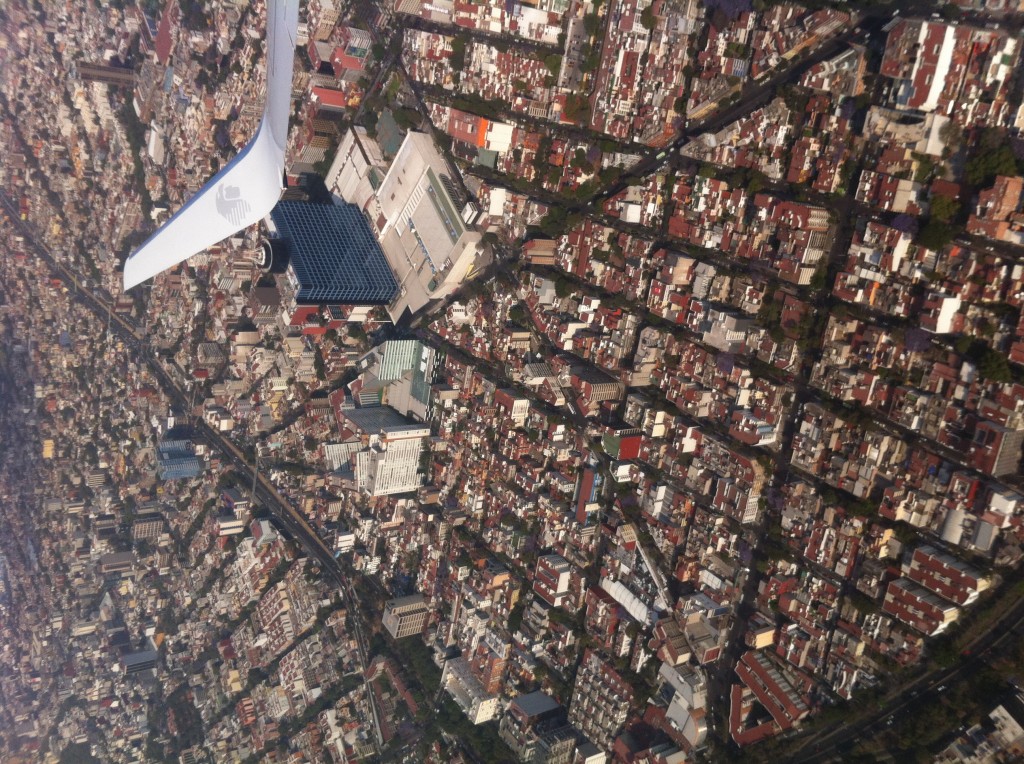 This is the view over Mexico City, a bit different huh?
And here is finally the long and waited video!
Kitesurfing in Mexico from kite2013 on Vimeo.