Cabuya is a very quiet little village not more than 10 kilometers from Santa Teresa so you would think that getting there is something which shouldn't take more than 10-15 minutes. However, once on the roads you realize that everything under 30 minutes is more or less impossible, at least if you want your car to stay in one piece. In any case, we, a group of 5 persons, went there the other day to surf at a beginner friendly spot in Cabuya. The trip to get there was itself an adventure as we were driving through the jungle on this rough road. At two points we had to cross a stream, but fortunately it was not a problem for the car we went with.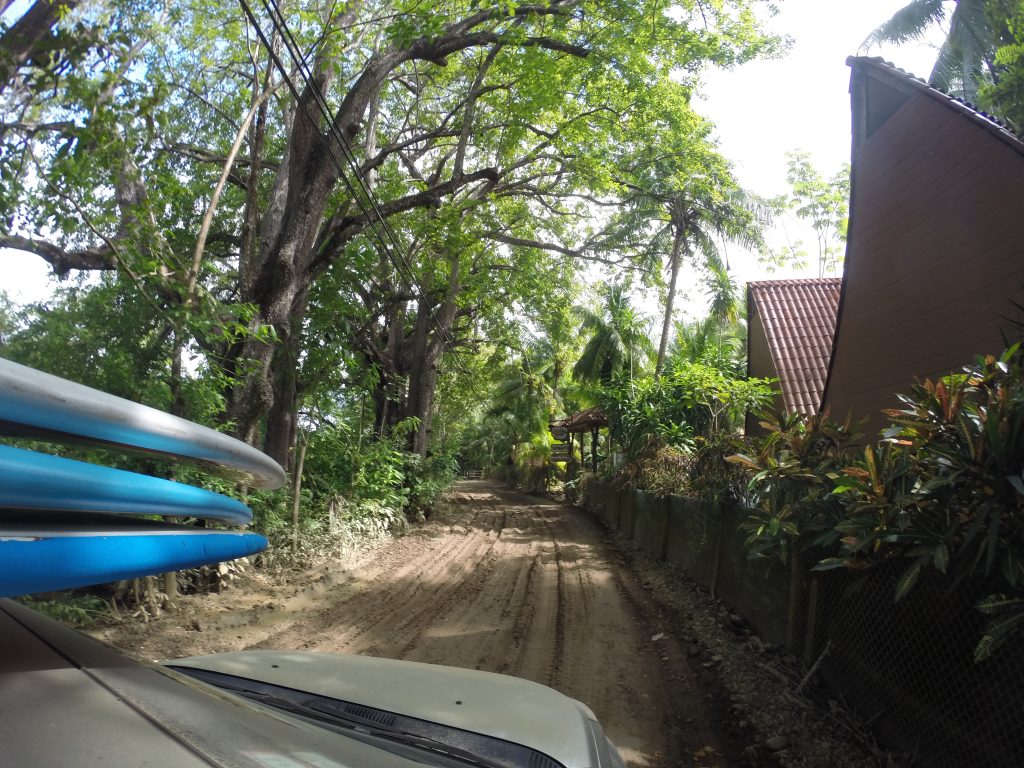 Here is also a little video I made which shows what the driving was like. I tried my best to keep the camera steady but for obvious reasons it wasn't that easy...

Finally in Cabuya we went to this small surfspot with a point break. I think the spot was quite ideal for beginners.

After some surfing we went to a nice local restaurant in Cabuya where we enjoyed some delicious food before heading back to Santa Teresa. I had a pasta with fish, garlic, parmesan cheese and olive oil. One of my best meals in Costa Rica so far!