After a couple of calm days the wind finally came back today. Me myself and many other "amateurs" took the opportunity to go kiting during mid day before the wind really picked up! The worlds kitesurfing elite is gathered here in Cape Town right now for the upcoming Red Bull King of the Air which will soon take place in Big Bay, so it's great fun just watch these guys when they are out practicing in these extreme conditions. I took some photos just before sunset and as you can see the ocean is quite vivid!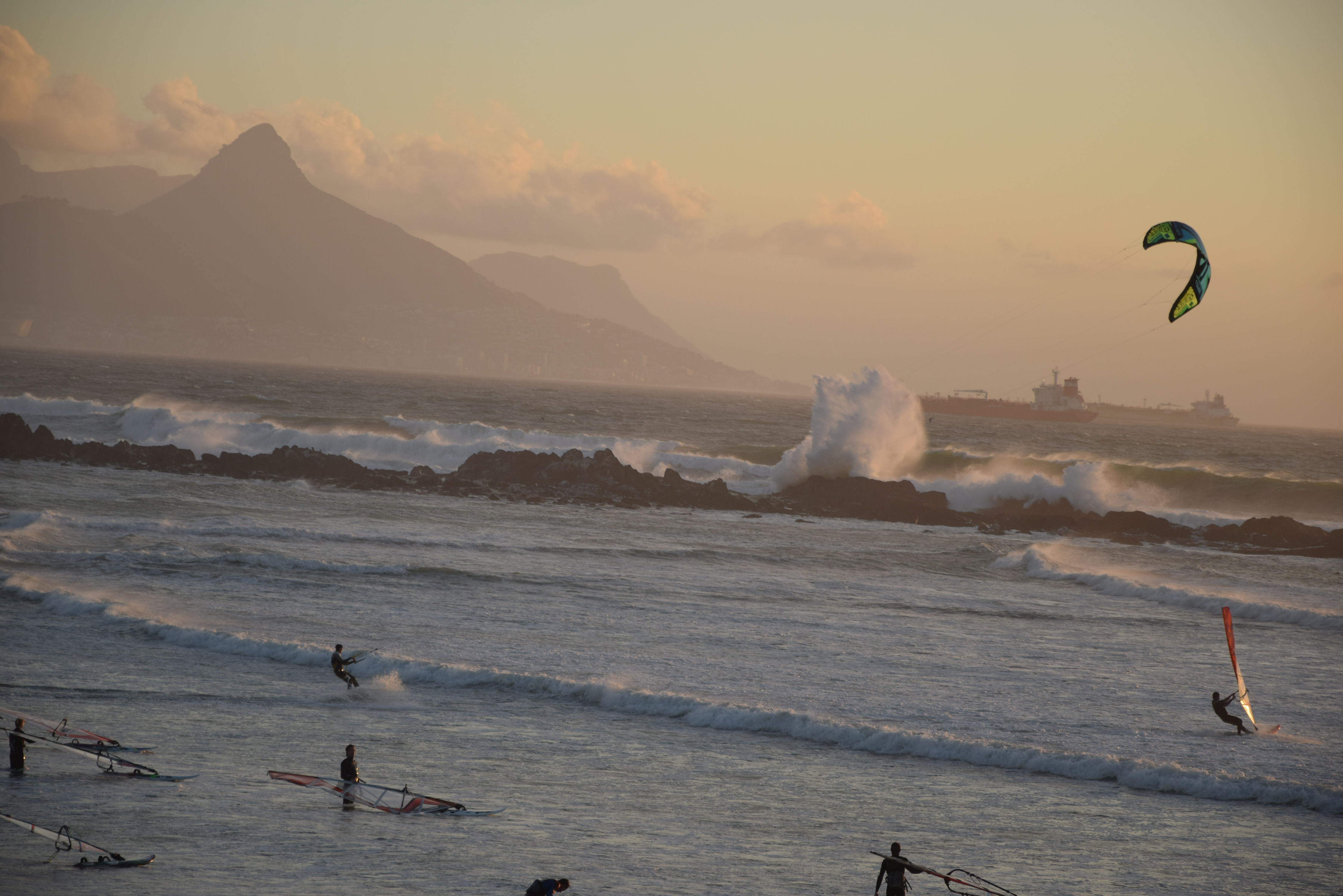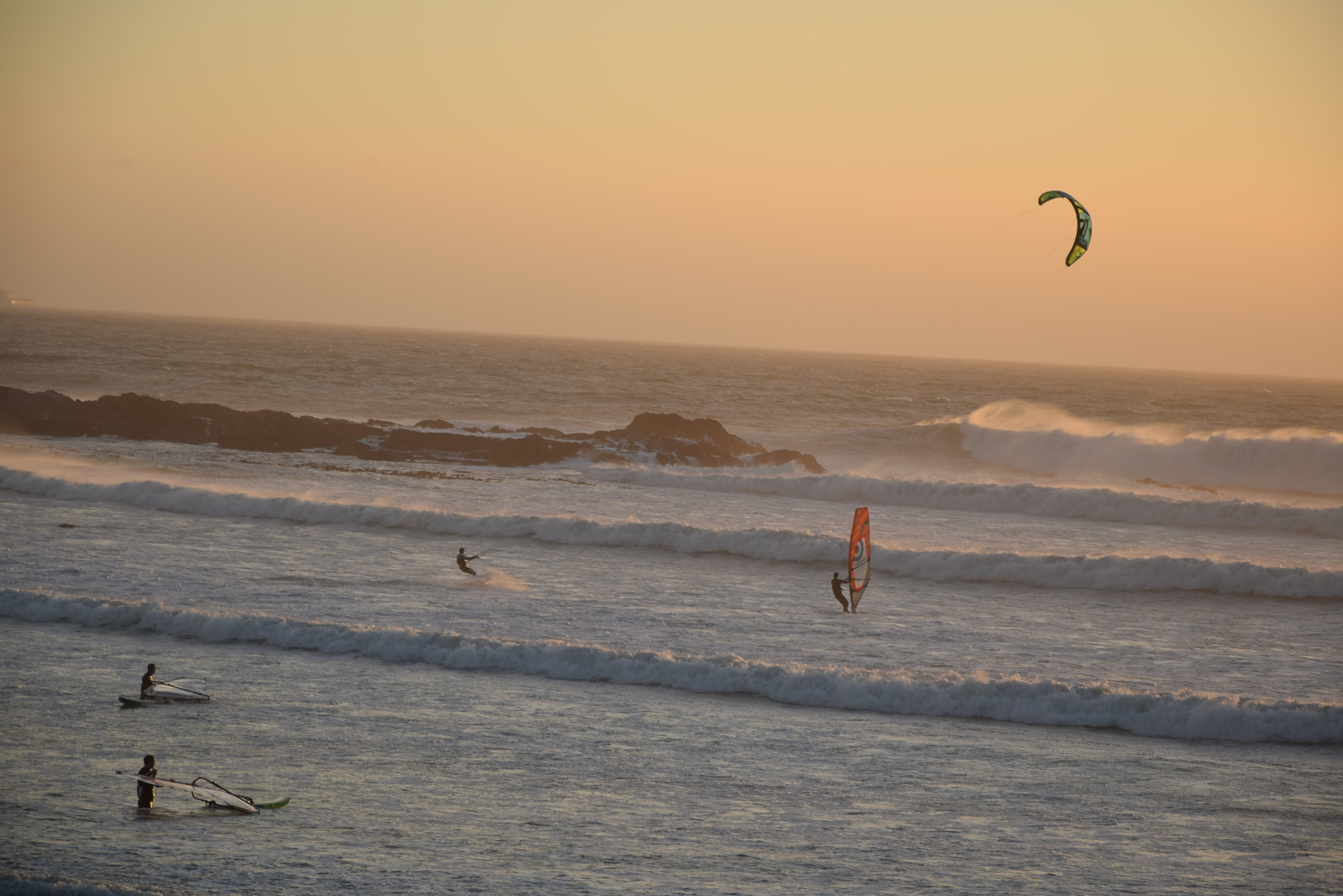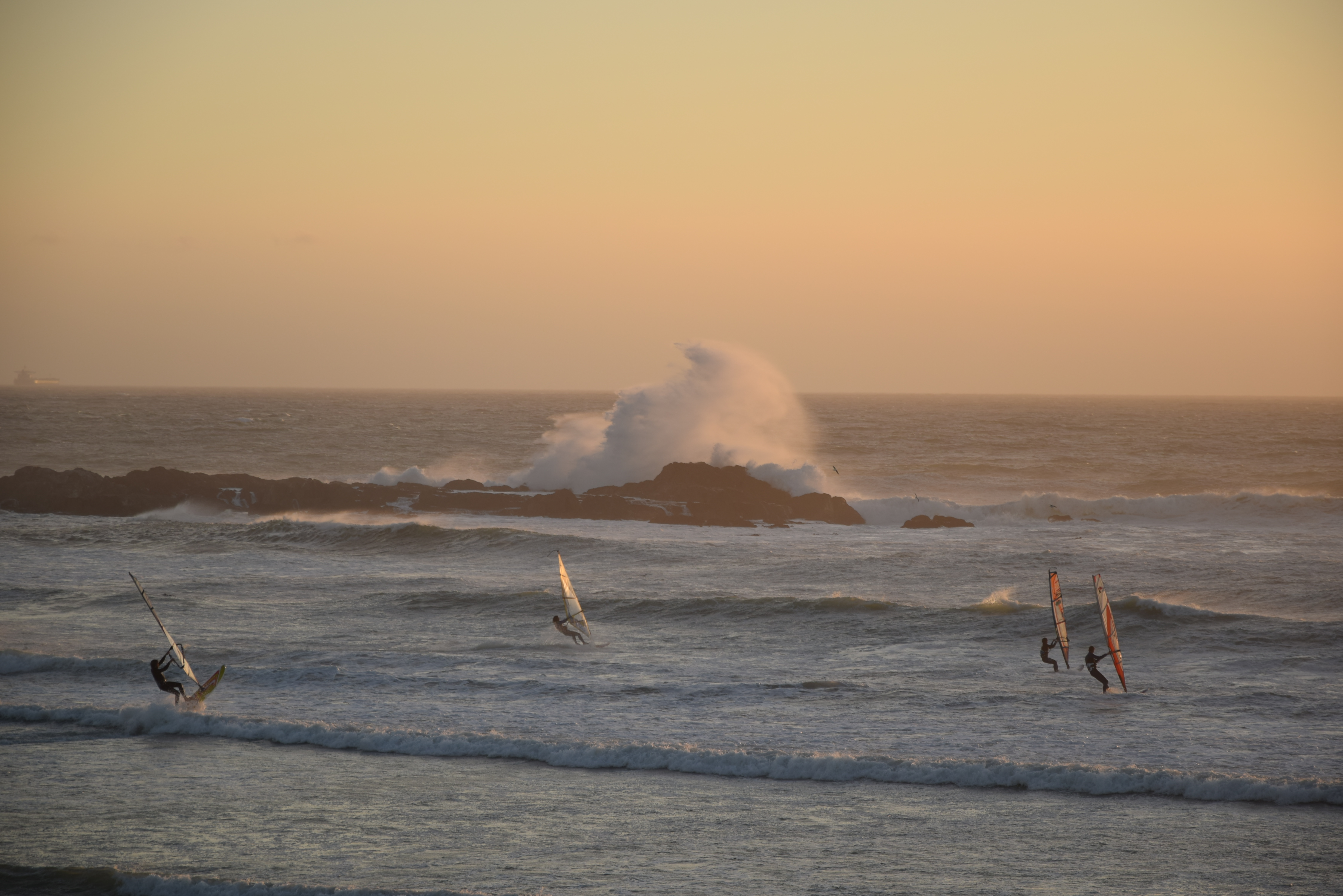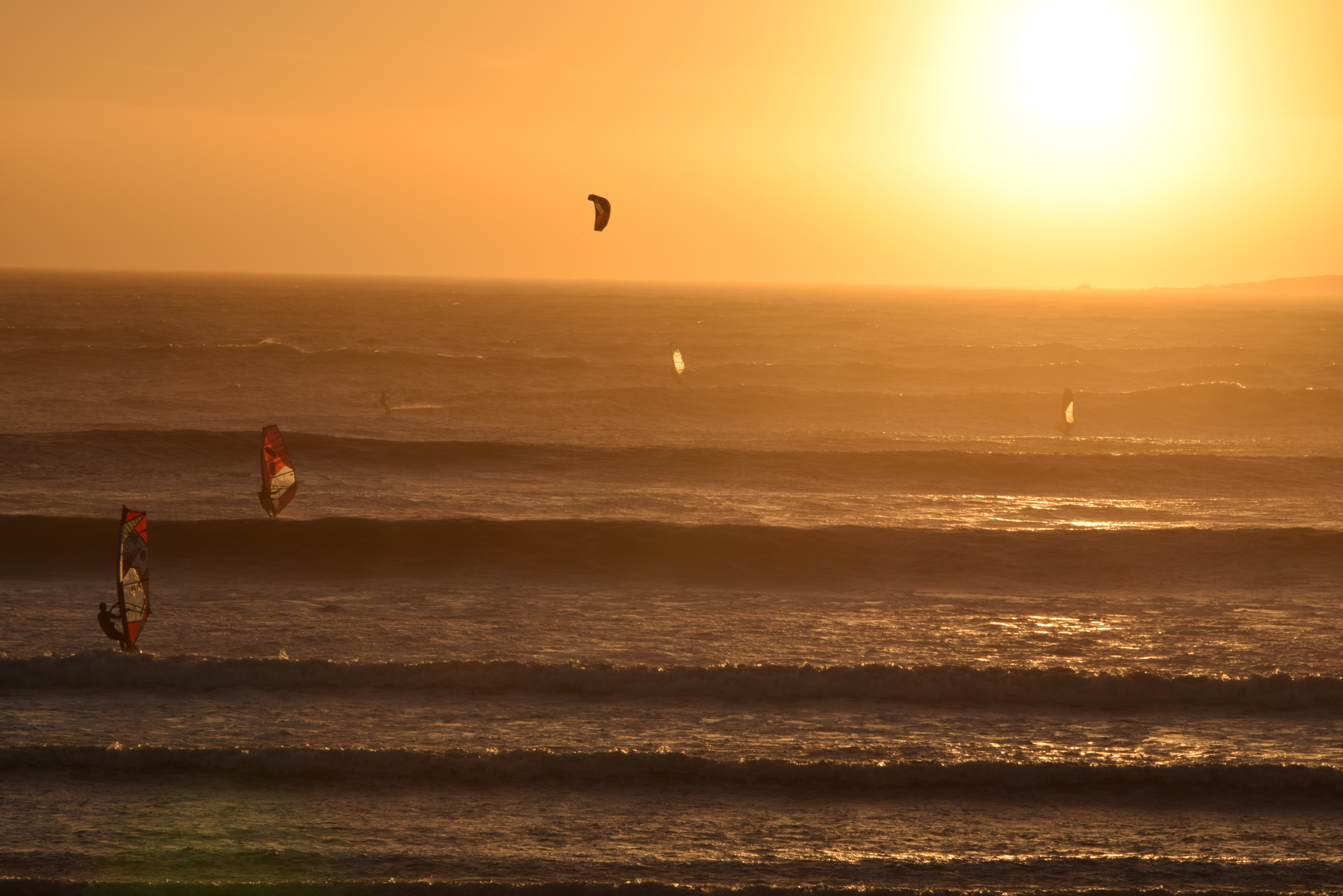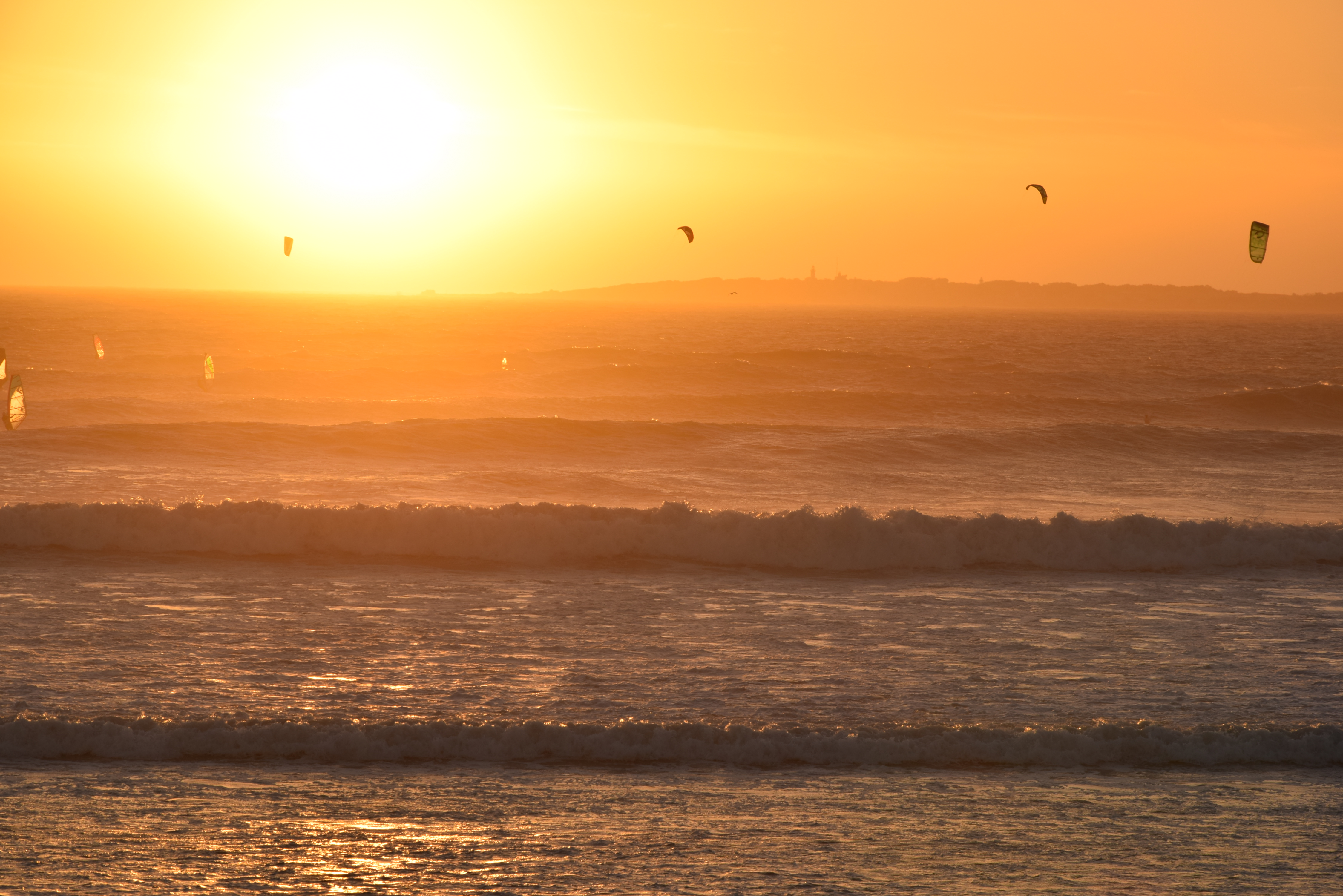 The other day when there was no wind I went to the Water Front which is an area in the harbor of Cape Town. Checked out an aquarium and found a little food market with all kind of delicious food and great coffee!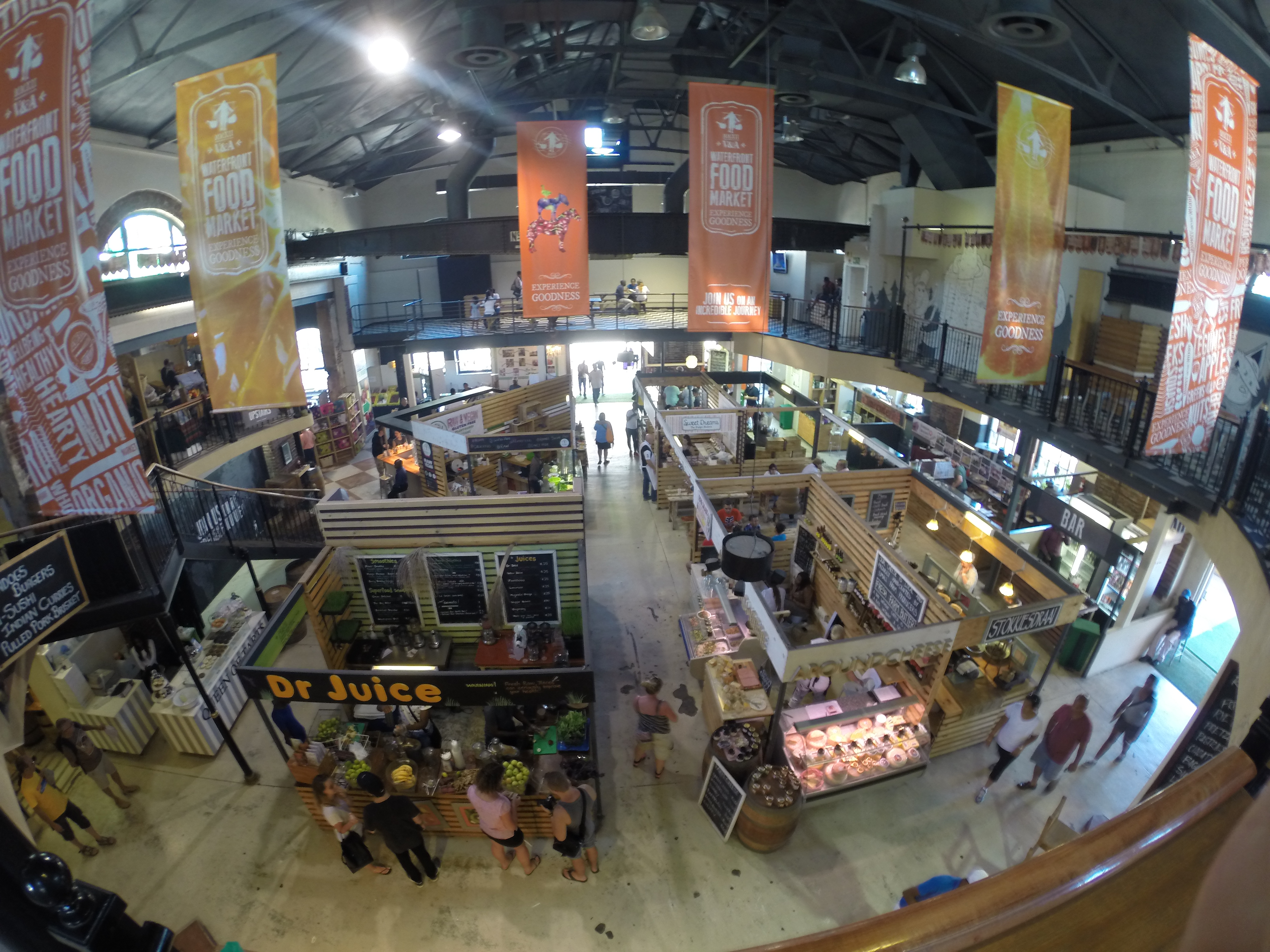 I realized that I'm better of getting a better blender when I'm back home so I can make smoothies as perfect as those Dr Juice served me 😛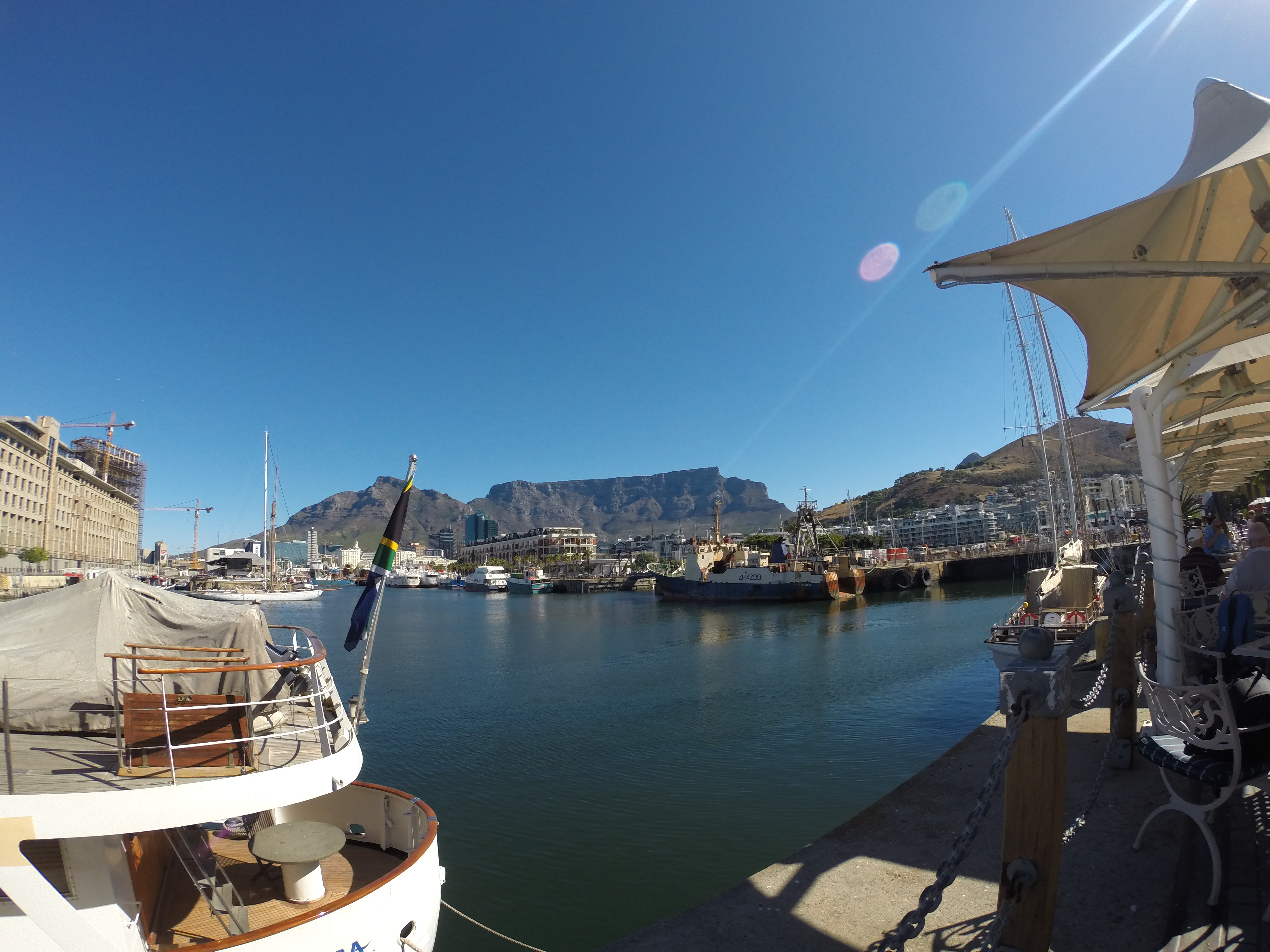 The Water Front is a beautiful harbor packed with nice boats, cafes, restaurants and tons of tourists...